Ou

r Services
There are many qualities and skills that go into being excellent real estate professional REALTORS®: Integrity, in-depth community and market knowledge, marketing savvy, effective negotiation skills and a high-quality professional network, all of which are hallmarks of how we strive to "Putting You First, Always!" .
Property Management
First, REALTORS® offers an affordable property management and marketing plan for leasing or renting your home. Our plan includes:


The marketing needed to rent or lease your home


Credit and background checks for tenant screening applicants


Exposing your home to all REALTORS® and renters


Inventorying and documenting your property's condition prior to tenant occupancy


In addition, First REI, is our exclusive building contractor able to provide any type repair, remodel, and improvement work required to keep your property in top condition. Rest assured, with First, REALTORS® as your property manager, you will get the best tenant selection, the highest rent, the best stewardship, and the best costs focused on giving you a better return on investment (ROI).
Custom Home Building
If you cannot find that perfect dream, our exclusive builder First REI is managed by Ed Simpson, the Principal Broker, that realized if he could not find that dream home for his home buyers, he could build it. First REI has built over 40 homes in Northwest Arkansas and wants to continue providing custom home building services. This is how First, REALTORS® strives to be an all-inclusive residential home expert company.
---
First, REALTORS© specializes in residential home selling and buying, and building in Northwest Arkansas comprised of Rogers, Bentonville, Fayetteville, Springdale, Centerton, Lowell, Bella Vista, Siloam Springs, Gentry, Gravette, of other communities in Benton Count and Washington County, Arkansas.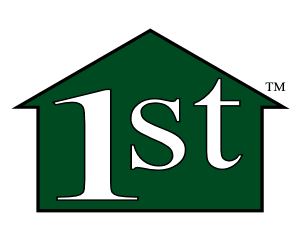 The First Home(s) Logo
The First Home(s) logo symbolically represents "Putting You First. Always" with our real estate brokerage company. We provide real estate sales and marketing, listing of homes, building residential homes, promoting real estate sales professionals, providing customers access to MLS database to search listed homes.
The First Home(s) logo is owned by Ed Simpson - Principal Broker, which only First / 1st is pronounced and that Home(s) is not pronounced symbolically representative of our residential real estate brokerage services we provide to you, our customer. The logo has been used continuously in the public for commerce since 2007. Our primary marketing is through the website address www.FirstREALTORS.com which the company and all associates are REALTORS® and members of the NATIONAL ASSOCIATION OF REALTORS® (NAR).
The NATIONAL ASSOCIATION OF REALTORS® (NAR) is the proud owner of numerous trademarks including the terms REALTOR®, REALTOR-ASSOCIATE®, REALTORS®, and the REALTOR® Logo (referred to collectively as the "MARKS"). Members and Member Boards of NAR receive a limited license to use the MARKS in connection with their real estate business or REALTOR® association.